Sole Food: Digestible Sneaker Culture (10th Anniversary Edition)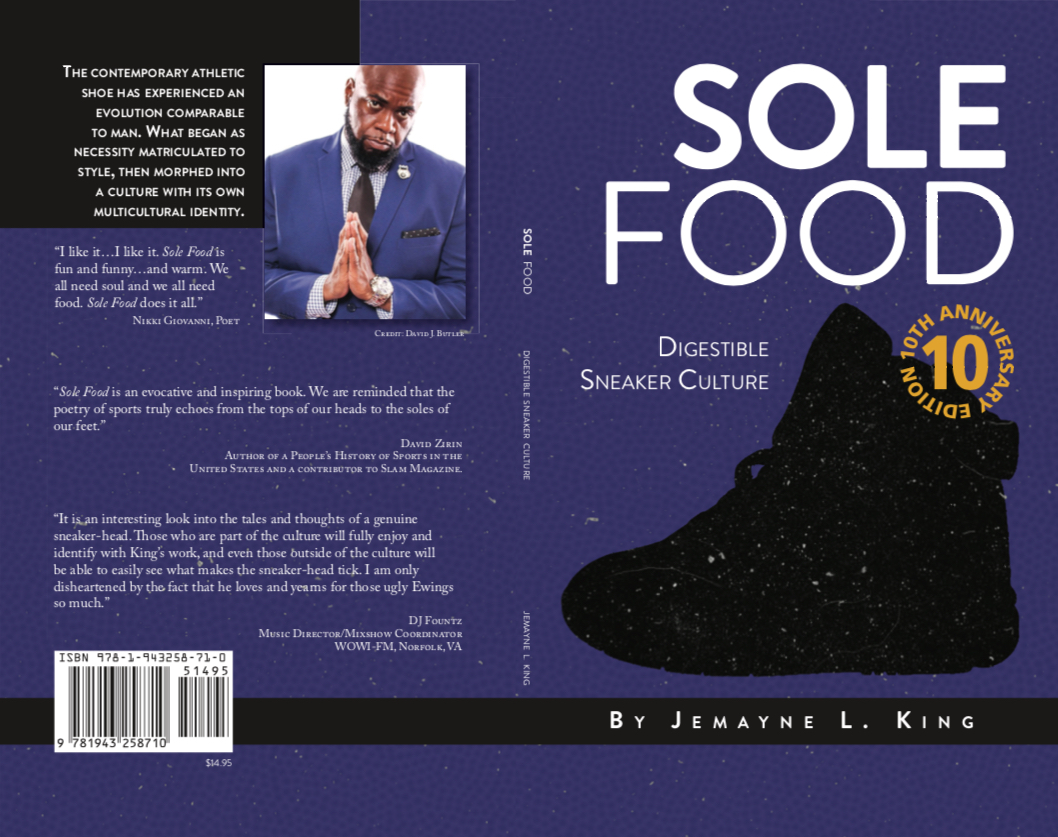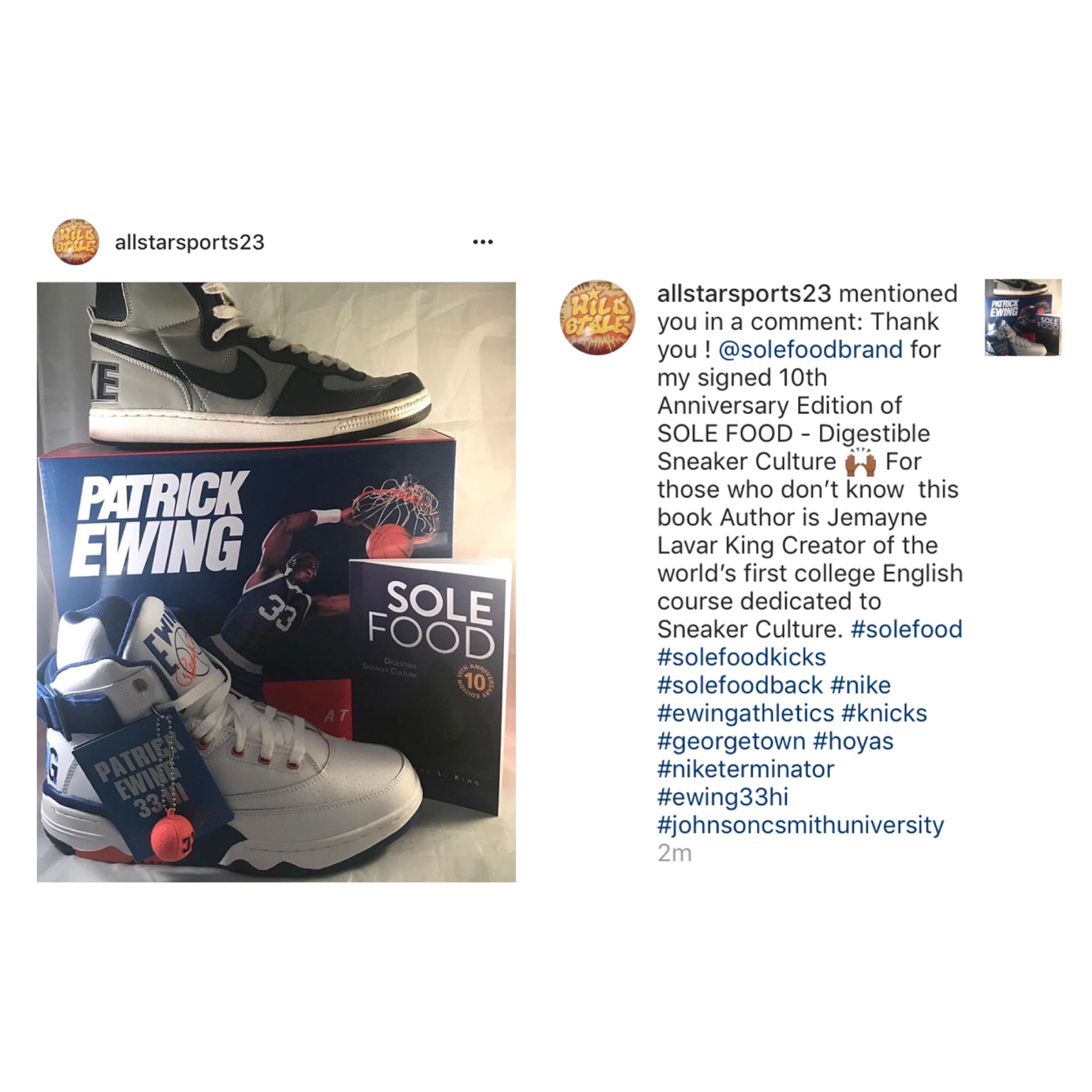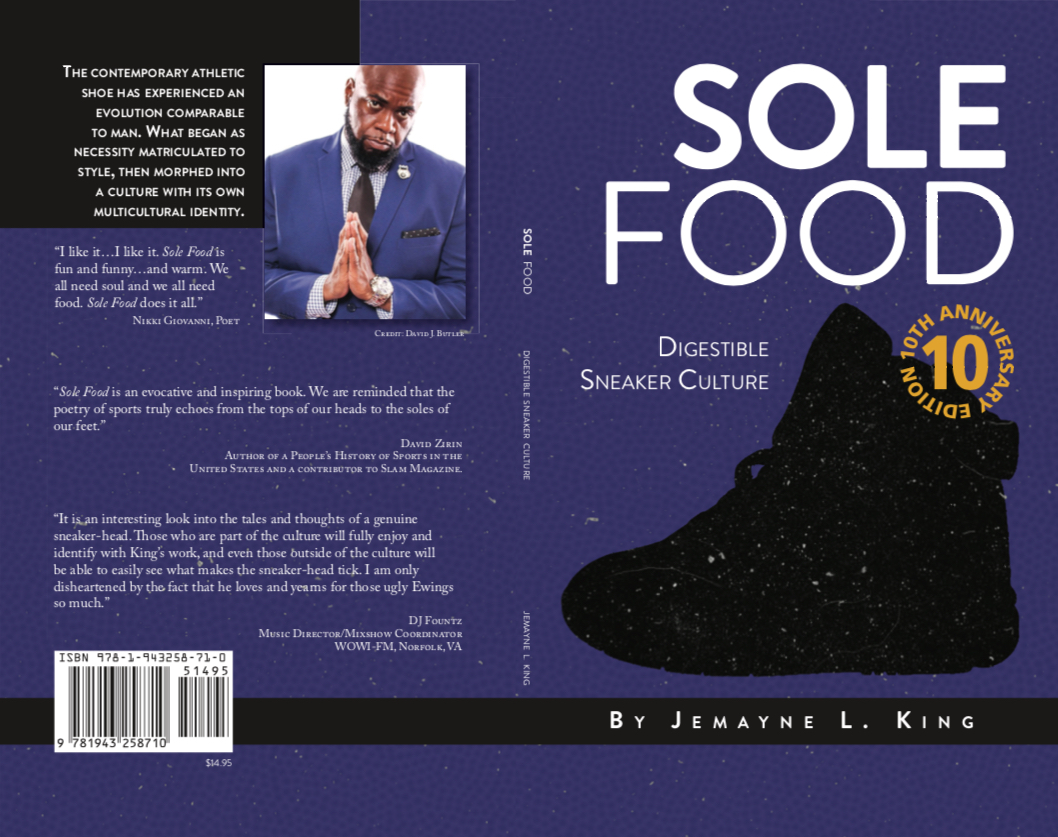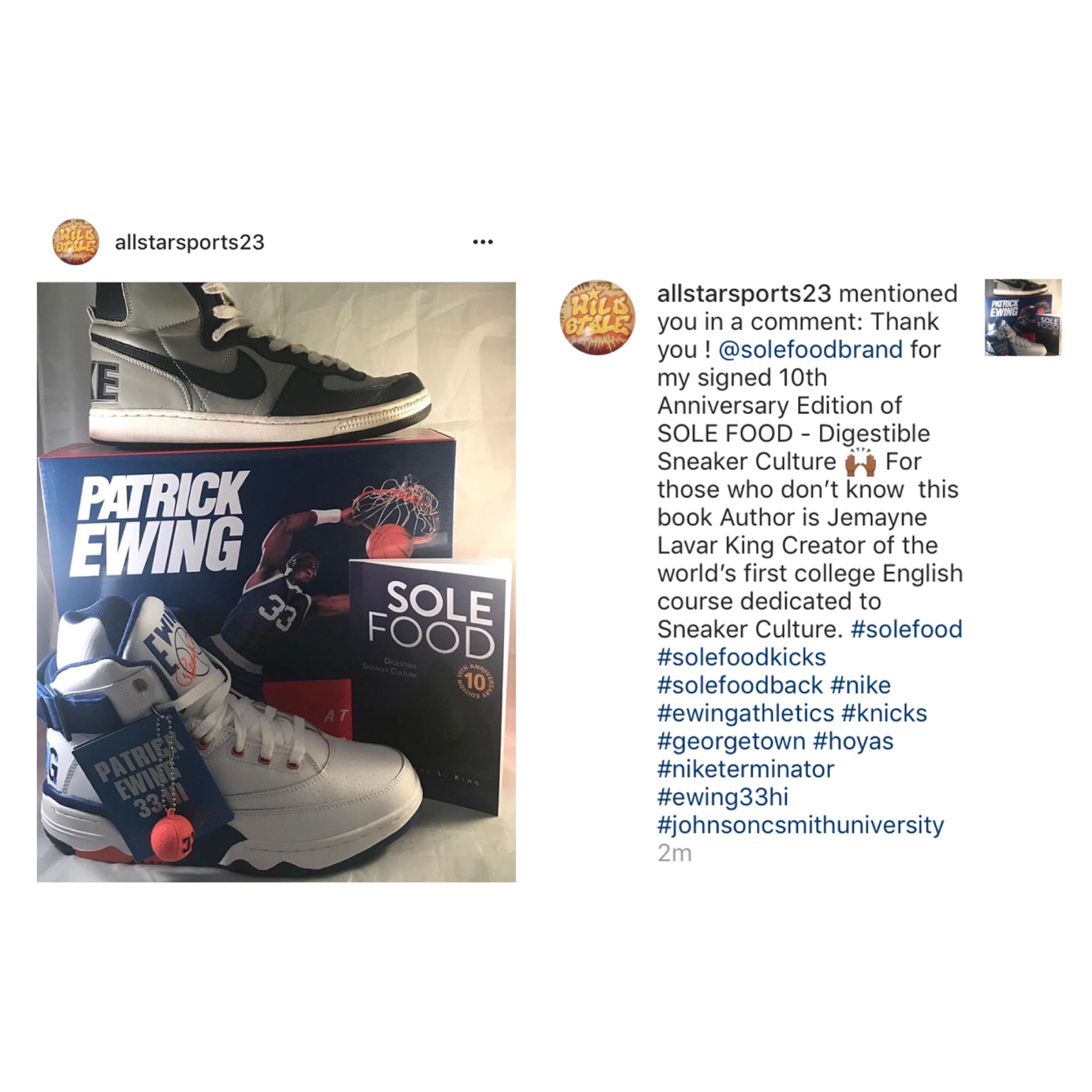 Sole Food: Digestible Sneaker Culture (10th Anniversary Edition)
The contemporary athletic shoe has experienced an evolution comparable to man. What began as necessity matriculated to style, then morphed into a culture with its own multicultural identity. Sole Food, through the vehicle of sneaker culture addresses societal ills, life and identity within that culture, and explores the overall impact and phenomenon of sneakers on a global level. Whether an aficionado of sneaker culture or a contentious observer, Sole Food takes the reader on a fantastic voyage with nary a pit stop or layover.
Review
"It is an interesting look into the tales and thoughts of a genuine sneaker-head. Those who are part of the culture will fully enjoy and identify with King's work, and even those outside of the culture will be able to easily see what makes the sneaker-head tick. I am only disheartened by the fact that he loves and yearns for those ugly Ewings so much." --dj fountz, Music Director/Mixshow Coordinator, WOWI-FM, Norfolk, VA

"I like it. I like it. 'Sole Food' is fun and funny and warm. We all need soul and we all need food. 'Sole Food' does it all!" --Nikki Giovanni, Poet
SOLE FOOD BRAND INFO

Sneaker Culture in its purest form: literature and the fashion that created it
BLOG: http://solefoodbrand.tumblr.com/
Twitter: @solefoodbrand
Instagram: @solefoodbrand
Email: solefoodbrand@gmail.com
Sole Food Brand strives to provide the best possible shopping experience for all of our visitors. Below, we have provided some useful resources to help answer any questions you might have before making your purchase.
We are proud to offer the following payment options when making your purchase: Paypal
Returns and Exchanges
Sole Food Brand is happy to accept returns/exchanges, only if the the wrong item is shipped. If your order is eligible for a return/exchange, the item(s) must be unused and in the same condition when received. The item(s) must also be in the original packaging. For any further questions regarding your return, please contact us. In order to expedite the return process, we will require your original order number. Once your return is received and inspected, we will confirm that we have received your returned item(s) via the email address provided at the time of purchase. At this time, we will also confirm the approval or rejection of your return. If approved, your return will be processed and the exchange item(s) will be shipped within 3 to 5 business days. If we make a mistake and send you the wrong item, then your shipping costsRefundsWILL be refunded.
Refunds
All sales at Sole Food Brand are final. Returns/exchanges are available, only if the wrong item is shipped.
Cancellation Policy
At Sole Food Brand we take pride in expediting the ordering process. To ensure this, most orders are processed and shipped within 24-72 hours of original purchase.
In the event you need to cancel your order, please contact uswith the subject"ORDER CANCELLATION" as soon as possible. We will do our best to accommodate your request. In the event your order has already been shipped, a cancellation is not possible.