SFB Blackhead Signpost Road Tee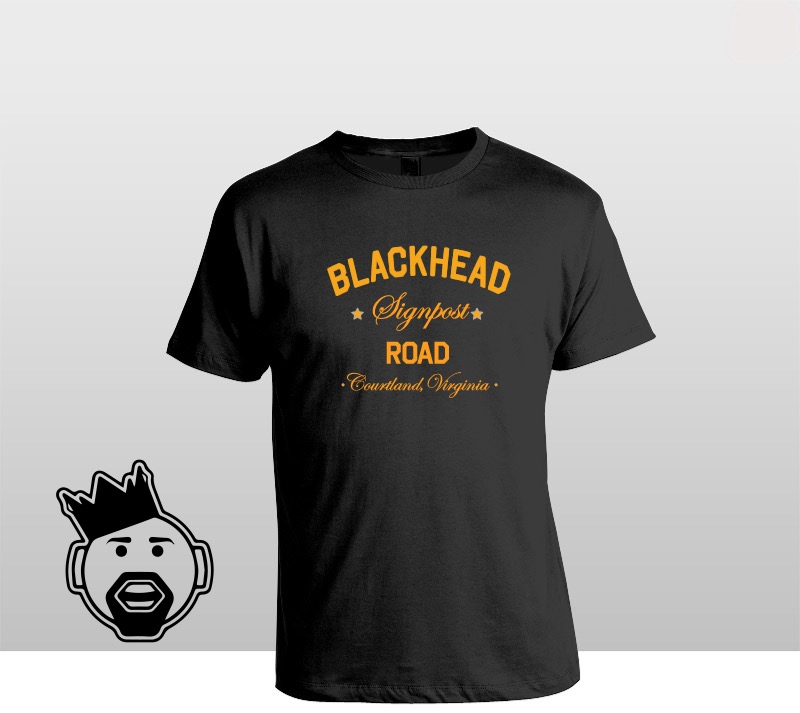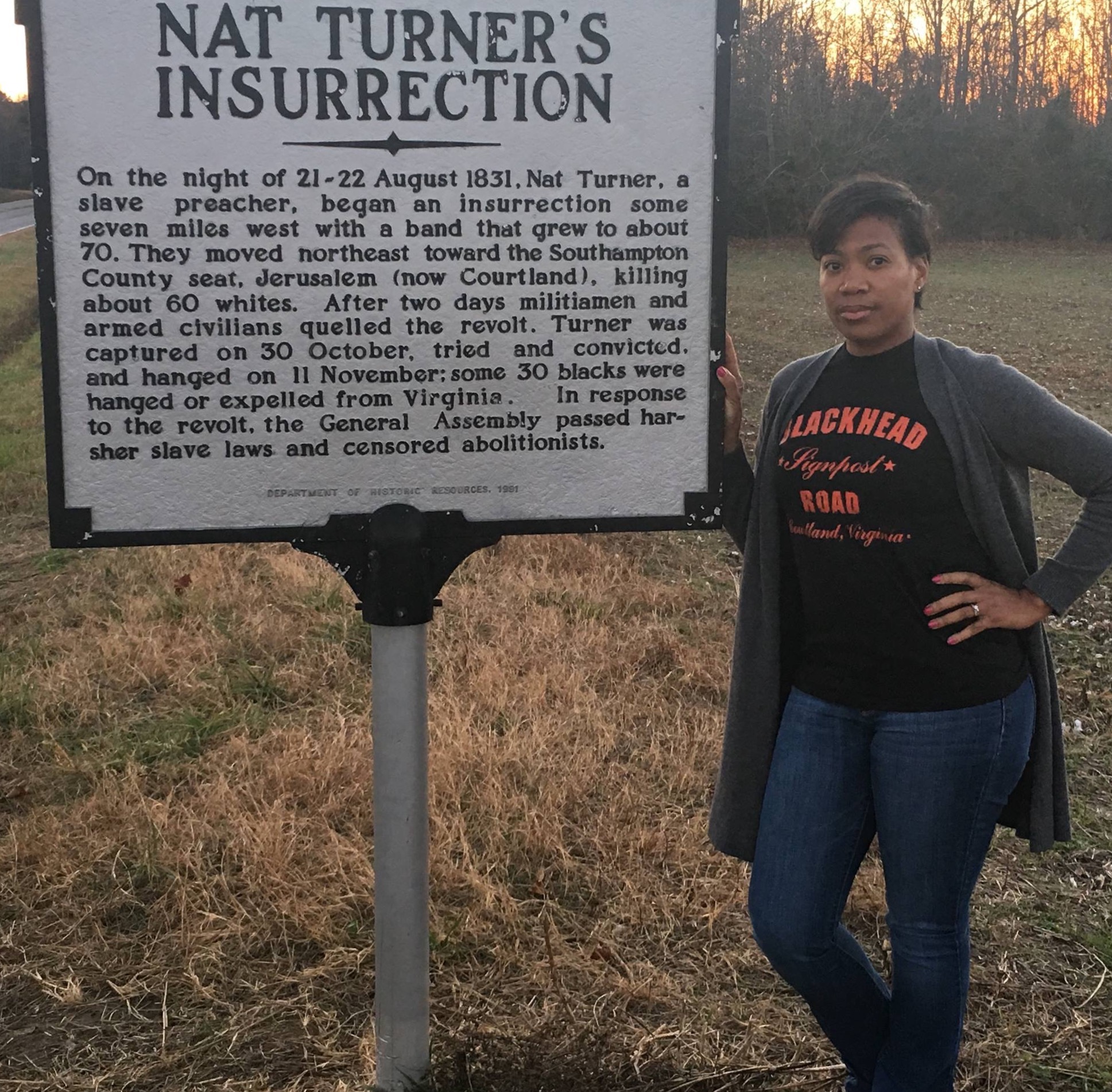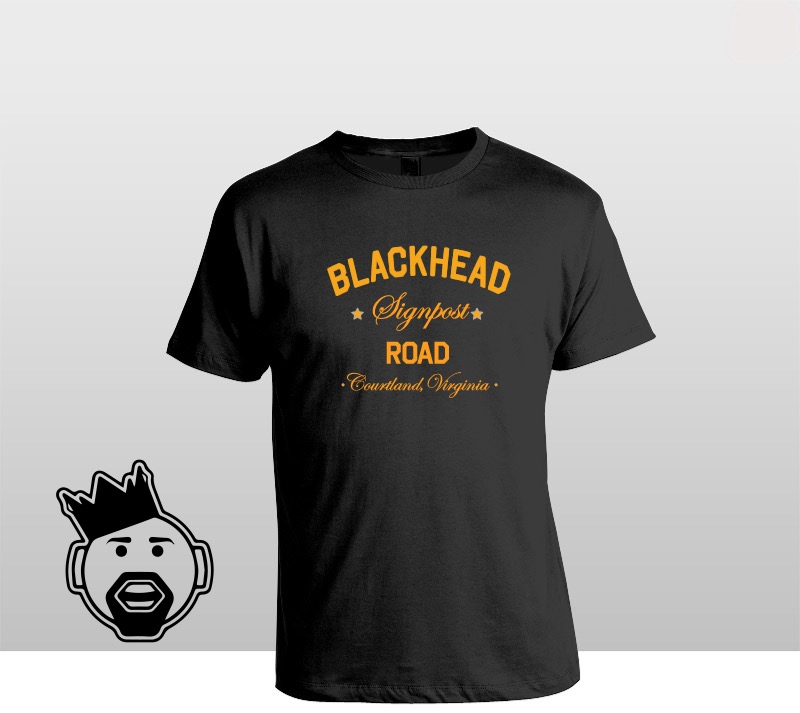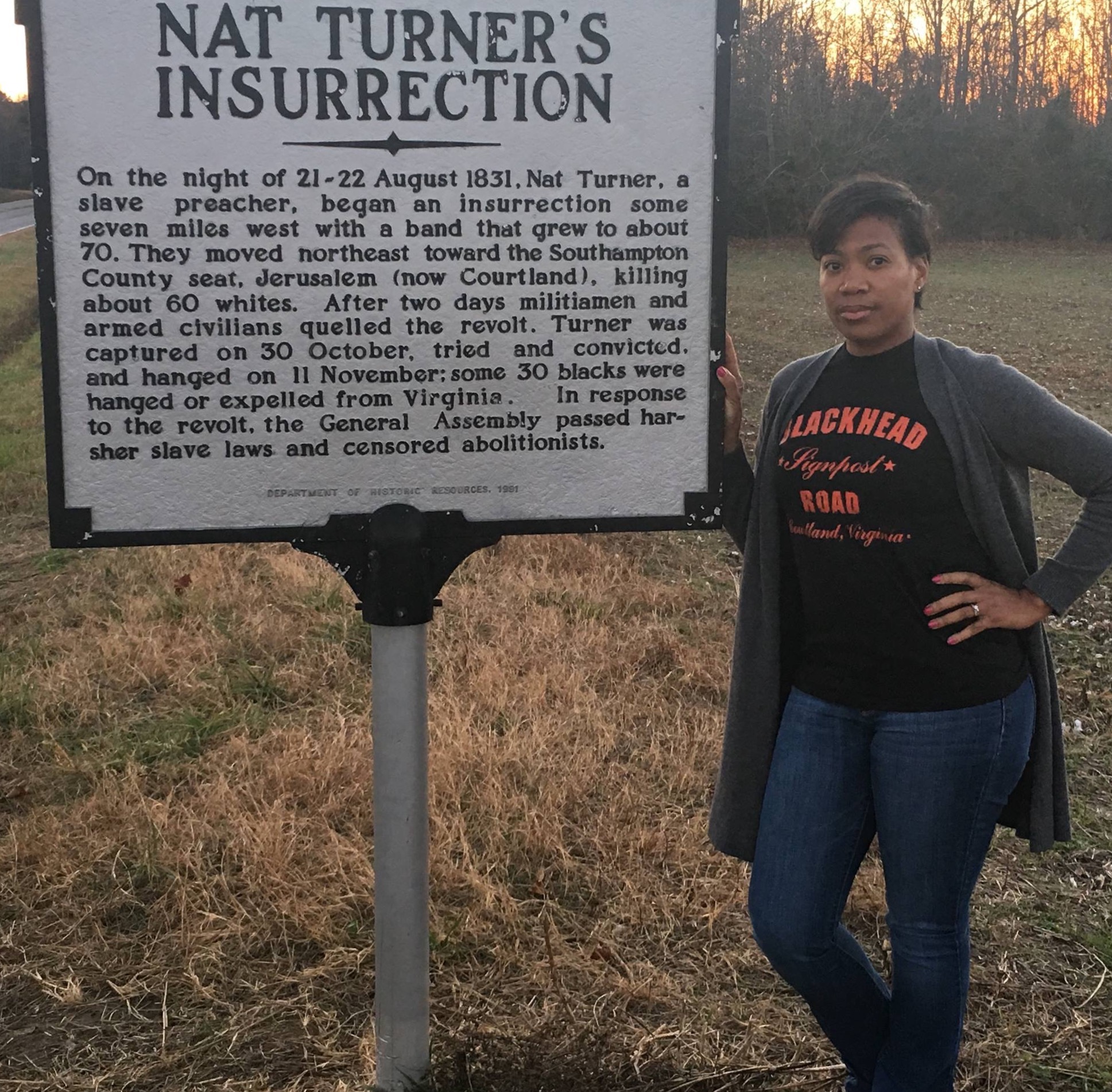 SFB Blackhead Signpost Road Tee
SOUTHAMPTON, VA. — Virginia State Road 666 in Southampton County leads to the house of Catherine Whitehead, who was murdered 166 years ago.
Like many summer days in southern Virginia, Aug. 22, 1831, was hot and balmy. That was the day Nat Turner stormed the house with 15 slave rebels. The rebels crossed the peanut fields surrounding the house with ammunition, weapons and horses. Turner's plan was to kill the family, including women and children.
Turner had not actively participated in the killings of white plantation owners previous to that night, even though the mob had attacked another house the night before. But when he saw Margaret Whitehead --Catherine's young, beautiful and white daughter --something snapped in him. The angry mob already had slaughtered Margaret's family when Turner found her hiding in a corner of the house.
He lifted a fence rail and decapitated her. This was Turner's first and last murder.
The rebellion, known as the Nat Turner Insurrection, spanned several weeks in 1831. Turner's motivation for leading the insurrection varies from historian to historian. Some say he heard voices from God telling him to kill his owners. Others say he was uppity, and he used the education his owners granted him to turn against them.
But historians agree Turner was an educated slave who preached to his fellow slaves. He and his rebels targeted only rich white plantation owners, leaving alone poor whites citizens. The insurrection left 60 whites dead, and paved the way for years of racial tension in Southampton County.
SOLE FOOD BRAND INFO
Sneaker Culture in its purest form: literature and the fashion that created it
BLOG: http://solefoodbrand.tumblr.com/
Twitter: @solefoodbrand
Instagram: @solefoodbrand
Email: solefoodbrand@gmail.com
Sole Food Brand strives to provide the best possible shopping experience for all of our visitors. Below, we have provided some useful resources to help answer any questions you might have before making your purchase.
We are proud to offer the following payment options when making your purchase: Paypal
Returns and Exchanges
Sole Food Brand is happy to accept returns/exchanges, only if the the wrong item is shipped. If your order is eligible for a return/exchange, the item(s) must be unused and in the same condition when received. The item(s) must also be in the original packaging. For any further questions regarding your return, please contact us. In order to expedite the return process, we will require your original order number. Once your return is received and inspected, we will confirm that we have received your returned item(s) via the email address provided at the time of purchase. At this time, we will also confirm the approval or rejection of your return. If approved, your return will be processed and the exchange item(s) will be shipped within 3 to 5 business days. If we make a mistake and send you the wrong item, then your shipping costsRefundsWILL be refunded.
Refunds
All sales at Sole Food Brand are final. Returns/exchanges are available, only if the wrong item is shipped.
Cancellation Policy
At Sole Food Brand we take pride in expediting the ordering process. To ensure this, most orders are processed and shipped within 24-72 hours of original purchase.
In the event you need to cancel your order, please contact uswith the subject"ORDER CANCELLATION" as soon as possible. We will do our best to accommodate your request. In the event your order has already been shipped, a cancellation is not possible.