SFB Sunset Park 20th Anniversary Spaceman Tee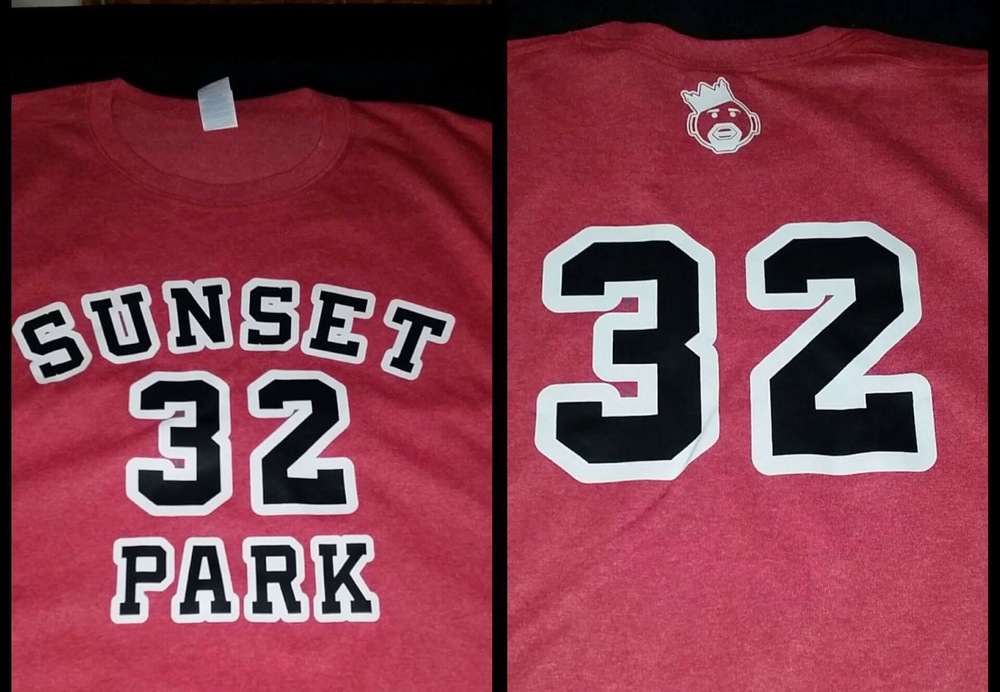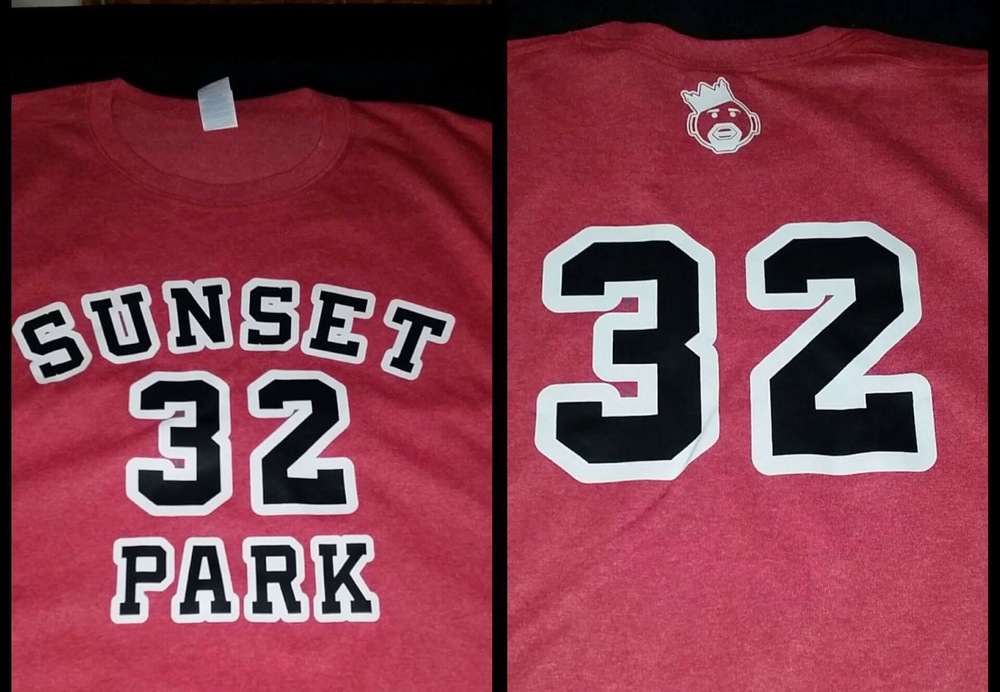 SFB Sunset Park 20th Anniversary Spaceman Tee
Sunset Park is a 1996 basketball film. It stars Rhea Perlman as the head coach of a high school boys' basketball team from the Sunset Park neighborhood in New York City. The film also stars rapper Fredro Starr and features an early film appearance from Academy Award nominee Terrence Howard. It was produced by Perlman's husband, Danny DeVito.
With elements of both drama and comedy, Sunset Park was released in April and went on to gross about $10 million at the box office. It didn't garner much attention from award ceremonies and was not nominated for any major movie award. The film received an R rating due to adult language and situations, drug use, and violence.
The film was shot on location in New York City. Included in filming locations were various high schools and public buildings as well as the world-famous Madison Square Garden.
The Sunset Park soundtrack featured one of the first solo appearances of Ghostface Killah.
#32 Spaceman (Terrence Howard): A care-free and quiet member of the team. He eventually becomes a key component of the team on the inside. He has conflict with a teacher and Shorty as the film progresses.
SOLE FOOD BRAND INFO

Sneaker Culture in its purest form: literature and the fashion that created it
BLOG: http://solefoodbrand.tumblr.com/
Twitter: @solefoodbrand
Instagram: @solefoodbrand
Email: solefoodbrand@gmail.com
Sole Food Brand strives to provide the best possible shopping experience for all of our visitors. Below, we have provided some useful resources to help answer any questions you might have before making your purchase.
We are proud to offer the following payment options when making your purchase: Paypal
Returns and Exchanges
Sole Food Brand is happy to accept returns/exchanges, only if the the wrong item is shipped. If your order is eligible for a return/exchange, the item(s) must be unused and in the same condition when received. The item(s) must also be in the original packaging. For any further questions regarding your return, please contact us. In order to expedite the return process, we will require your original order number. Once your return is received and inspected, we will confirm that we have received your returned item(s) via the email address provided at the time of purchase. At this time, we will also confirm the approval or rejection of your return. If approved, your return will be processed and the exchange item(s) will be shipped within 3 to 5 business days. If we make a mistake and send you the wrong item, then your shipping costsRefundsWILL be refunded.
Refunds
All sales at Sole Food Brand are final. Returns/exchanges are available, only if the wrong item is shipped.
Cancellation Policy
At Sole Food Brand we take pride in expediting the ordering process. To ensure this, most orders are processed and shipped within 24-72 hours of original purchase.
In the event you need to cancel your order, please contact uswith the subject"ORDER CANCELLATION" as soon as possible. We will do our best to accommodate your request. In the event your order has already been shipped, a cancellation is not possible.